participated in the first event of the season this past sunday. lets just say conditions weren't ideal, and my day could've gone better.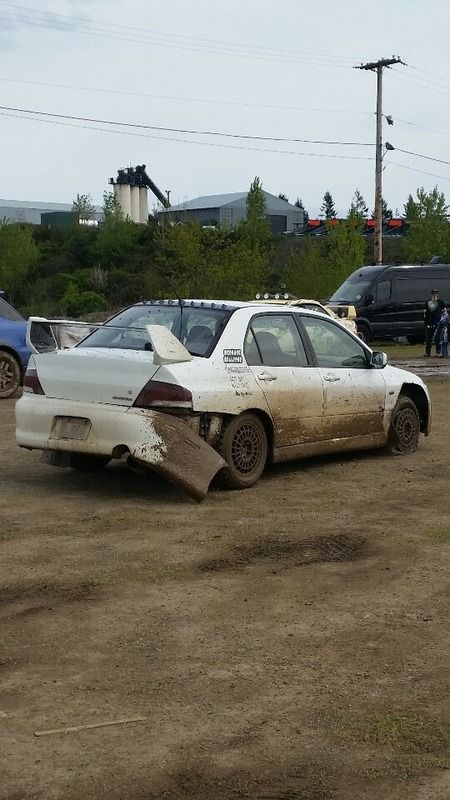 well, we ran in the afternoon, and my first run was pretty decent. I was 1 sec. off the fast time of the day. My wife got one run in, also a decent time, and then I blew a bead on my second run. She took some damage. I didn't have a spare rally wheel, and I was pushing my luck without a skid plate anyhow, so we called it a day.
Will be ready for the next one with a skid plate, spare tire, and undercarriage protection.